Licensing for Independent Software Vendors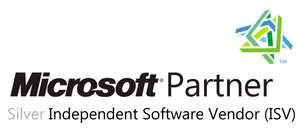 The Microsoft Independent Software Vendor (ISV) Royalty Licensing Program aims to minimize if not totally eliminate possible complex license issues arising from the use of Microsoft products by solution partners in their programs and to assist them in developing amazing tools and the best games on the internet.
To indiegamesday.com, this program is especially helpful for companies that offer software solutions to other organizations using a variety of apps, including certain Microsoft products, and derive at least 30% of their revenues from such sale.
The program works by having the Independent Software Vendor or ISV get their license from an authorized distributor who are licensing experts and can also provide the necessary reportorial and documentation assistance. The licensing program covers a wide range of Microsoft products although server and desktop operating systems and online services are not yet included.
This program is expected to benefit ISVs by helping them provide a complete solution package and reduce ancillary costs for the client, thereby increasing their competitiveness in the market. They will also benefit from the convenience of the worldwide coverage of the program. These benefits translate to a positive financial impact, both in terms of revenue streams and margins.
Participation in the program is limited to the ISVs which produce unified solutions for their clients using Microsoft products, and are willing to work with a licensed program distributor. The ISV must also register for the Microsoft Partner Network. In close coordination with the designated distributor, the ISV must complete and comply with all the program agreements outlined in the paperwork to be submitted through the distributor.